Massage Therapy in Dalton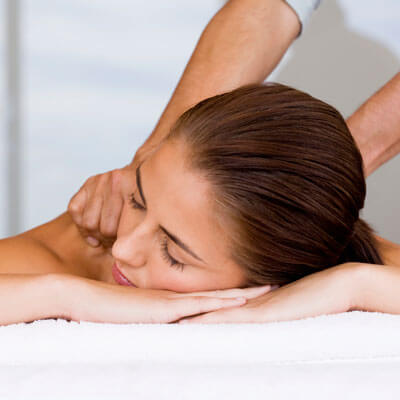 You can take advantage of the on-site massage services at ProActive Family Chiropractic, whether you're a chiropractic patient or have never been to us before. If you see Dr. Joe for chiropractic care, he and our massage therapist will work together to ensure that your needs are specifically addressed. Anyone is welcome to schedule for a massage at ProActive Family Chiropractic.
The types of massage offered include therapeutic massage, relaxation massage, prenatal massage, raindrop massage, infant massage and reflexology.
Commonly Seen Conditions
Most people associate massage therapy with relieving a form of pain. We're highly successful in helping you alleviate discomfort, though there are many more benefits to massage. The benefits you'll experience from getting a massage include improved circulation, greater relaxation and relief of your stress.
Some of the most common concerns we see for massage include
Anxiety and depression
Frozen shoulder
High blood pressure
Low back pain
Neck pain
Numbness and tingling in the arms and legs
Sciatic pain
Sports injuries
April Biggs, Massage Therapist
April attended McCann School of Business & Technology to earn her massage qualification. She graduated in July 2013 following two years of study. Originally from our area, April is pleased to provide healing massage therapy to the people in our community. She continues to learn and grow her skills by attending regular educational courses.
Relax During Your Pregnancy
With a passion for helping moms relax, April enjoys providing pregnancy massage. You can get a massage right up to your delivery date. You'll experience a relief of aches and pains and feel a greater sensation of relaxation. You don't have to feel nervous about whether massage will hurt you or your baby. You'll lie on your side with no pressure put on your belly.
Massage for Infants, Kids and Teens
There is no age minimum or limit on who can get a massage. April sees infants and will teach their parents how to do infant massage, which is a fantastic bonding experience. Many of her patients are kids involved in track, dance or gymnastics. Please note that if your child is 16 or under, you'll have to give parental consent or be in the room with us.
Preparing For Your Massage
There's nothing special you need to do before your first massage. Everything will be explained to you in our private room. You'll be covered during your massage, except for the area April is working on. If you're having a raindrop massage, be sure to drink plenty of water for 24 hours before your massage.
Many people wonder, how often should I get a massage? Though the choice is up to you, we'll be happy to give you advice on what we think is most beneficial for you.
Contact ProActive Family Chiropractic today to schedule your first appointment for massage Dalton!
---
Massage Therapy Dalton, Clarks Summit PA | (570) 586-7762